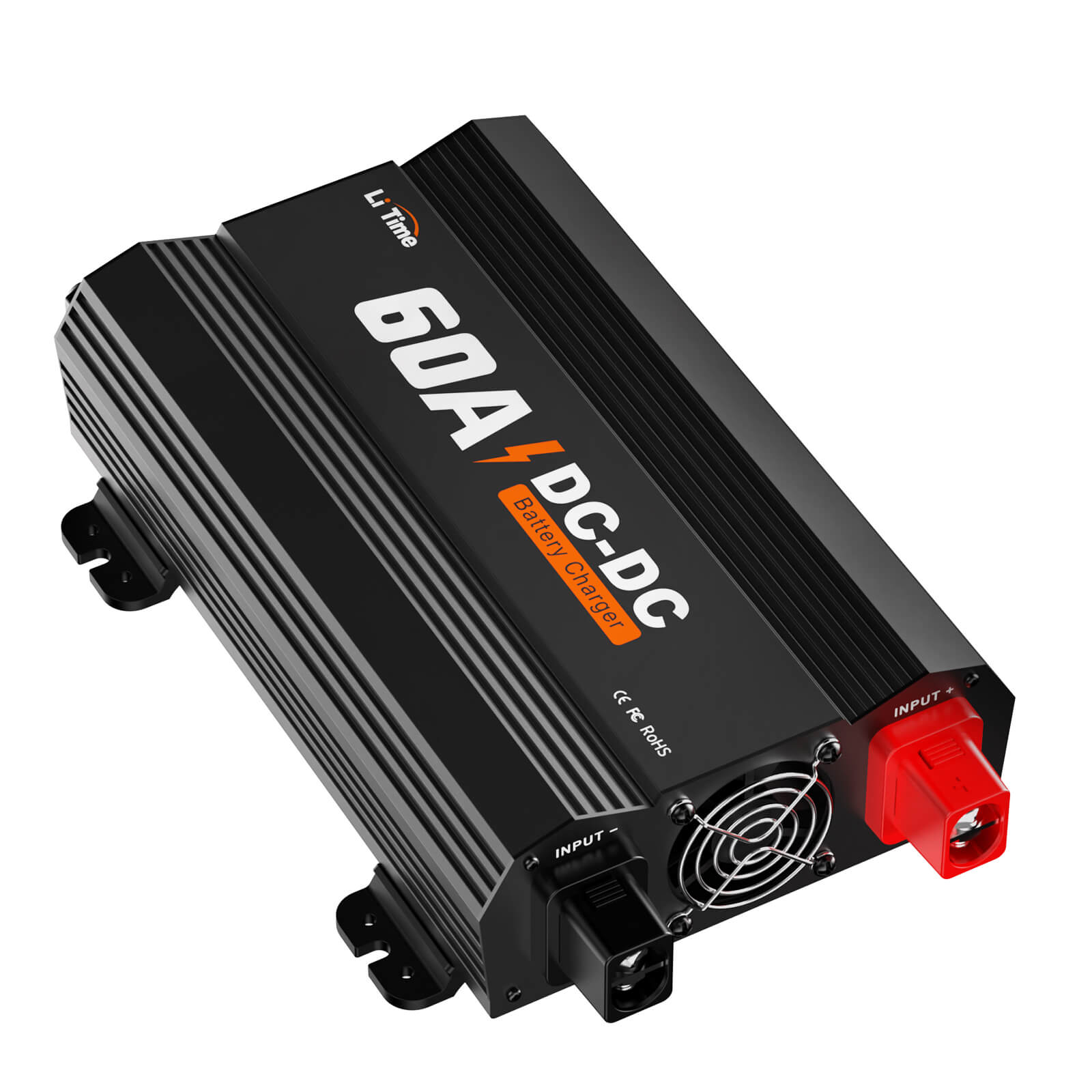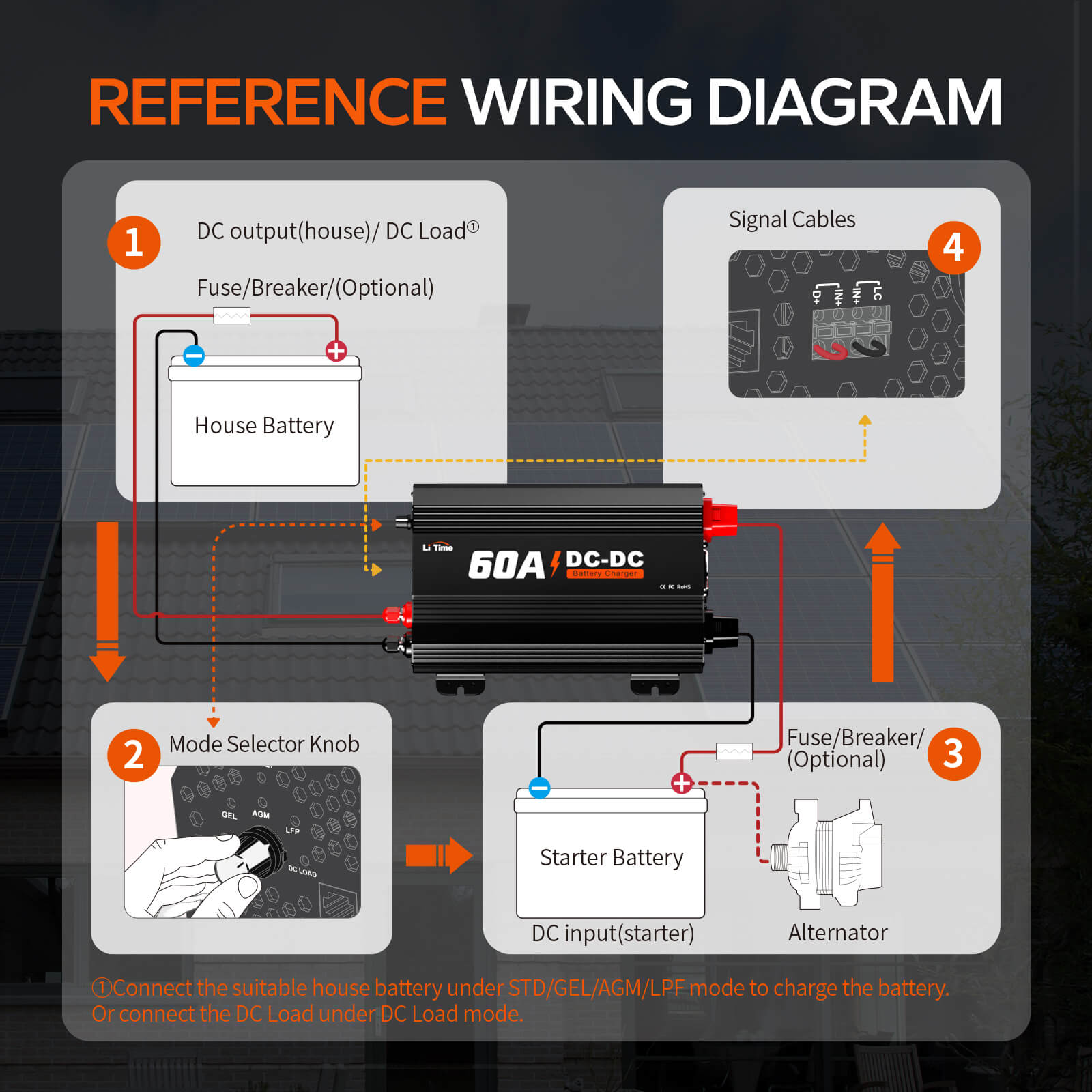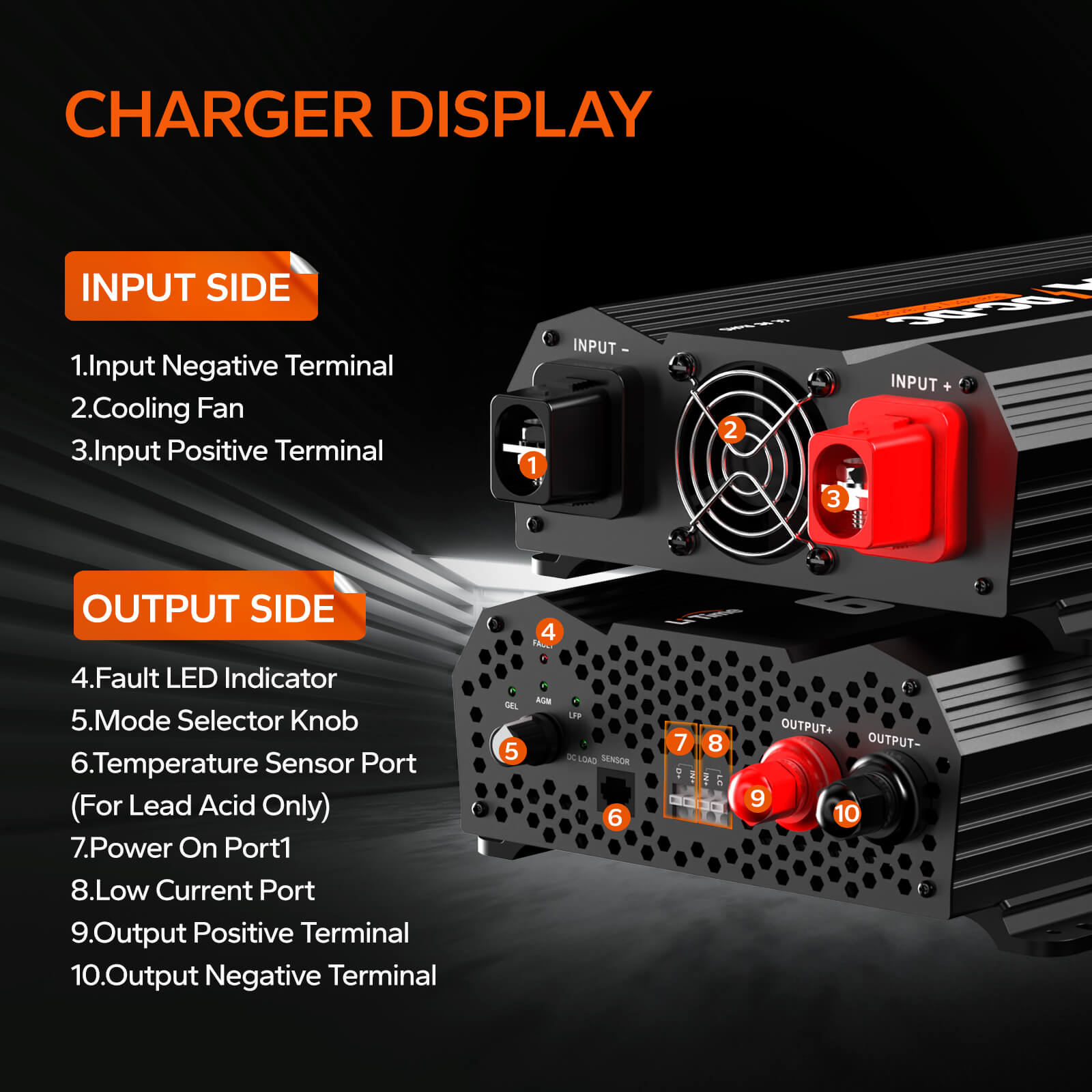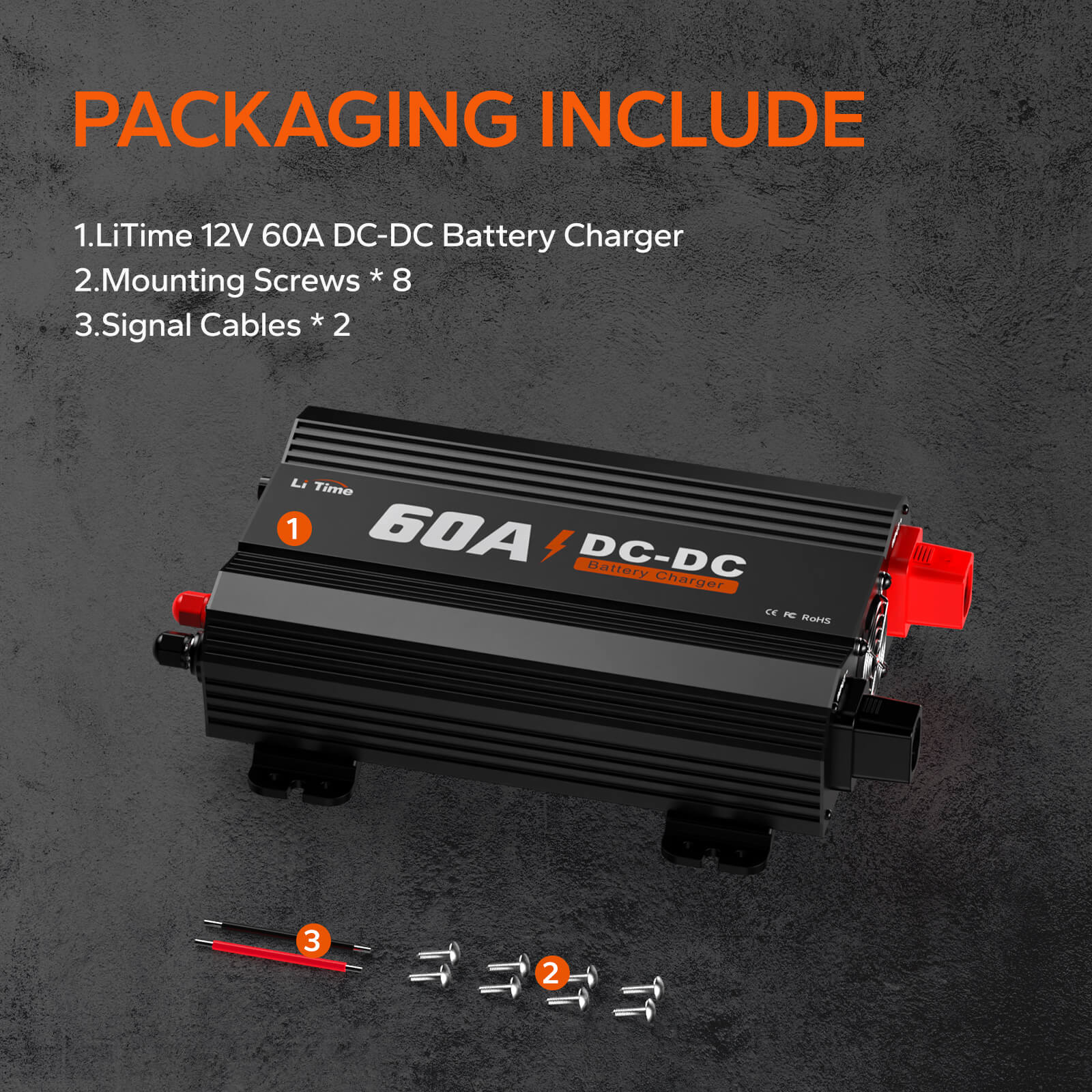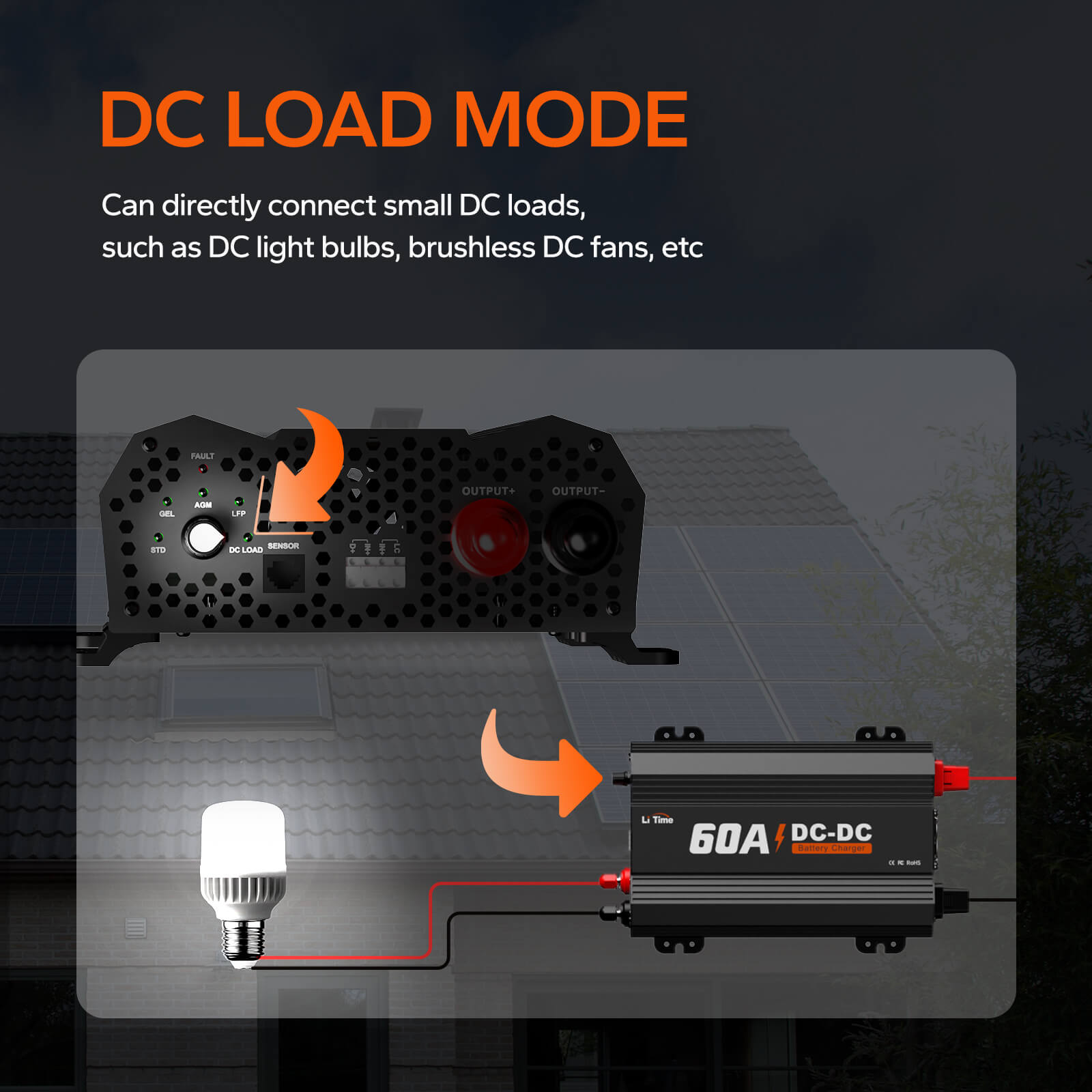 LiTime 12V 60A DC-DC Battery Charger
【COMPATIBILITY】The knob operation allows for quick selection of the battery type for charging. The charger has an output current of 60A, making it compatible with larger-capacity battery packs. Additionally, it features a low current port that limits the output current to 30A. With two current options, 30A and 60A, it is versatile for various scenarios.
【SMART MULTI-STAGE CHARGING】The 12V 60A DC to DC smart charger adjusts its charging mode to match your battery type. It can activate your LiFePO4 batteries and charge them in a 2-step mode (CC, CV). For Lead Acid batteries, it utilizes a 3-stage charging mode (Bulk, Absorption, and Float) to ensure optimal and automatic charging, bringing your battery to 100% of its full capacity.
【VARIOUS PROTECTION SAFETY】LiTime 12V 60A DC to DC smart charger provides comprehensive protection, including over-voltage protection, low-voltage protection, over-temperature protection, short circuit protection, and output reverse polarity protection. It also features input-output isolation to prevent voltage transfer errors and interference during home battery charging.
【WIDELY USED】Designed with a compact and robust design, our DC-to-DC charger is suitable for a wide range of applications, including RVs, commercial vehicles, boats, yachts, and more. The output end can be connected to both LiFePO4 batteries and directly used with DC loads.
Please hurry! Only 18 left in stock
Free Shipping
Free standard shipping on all orders
Estimated to be delivered within 2-5 business days.
2 Years Warranty
Backed up by technical support within 24hrs.
Free Returns
30 Days Hassle Free Returns