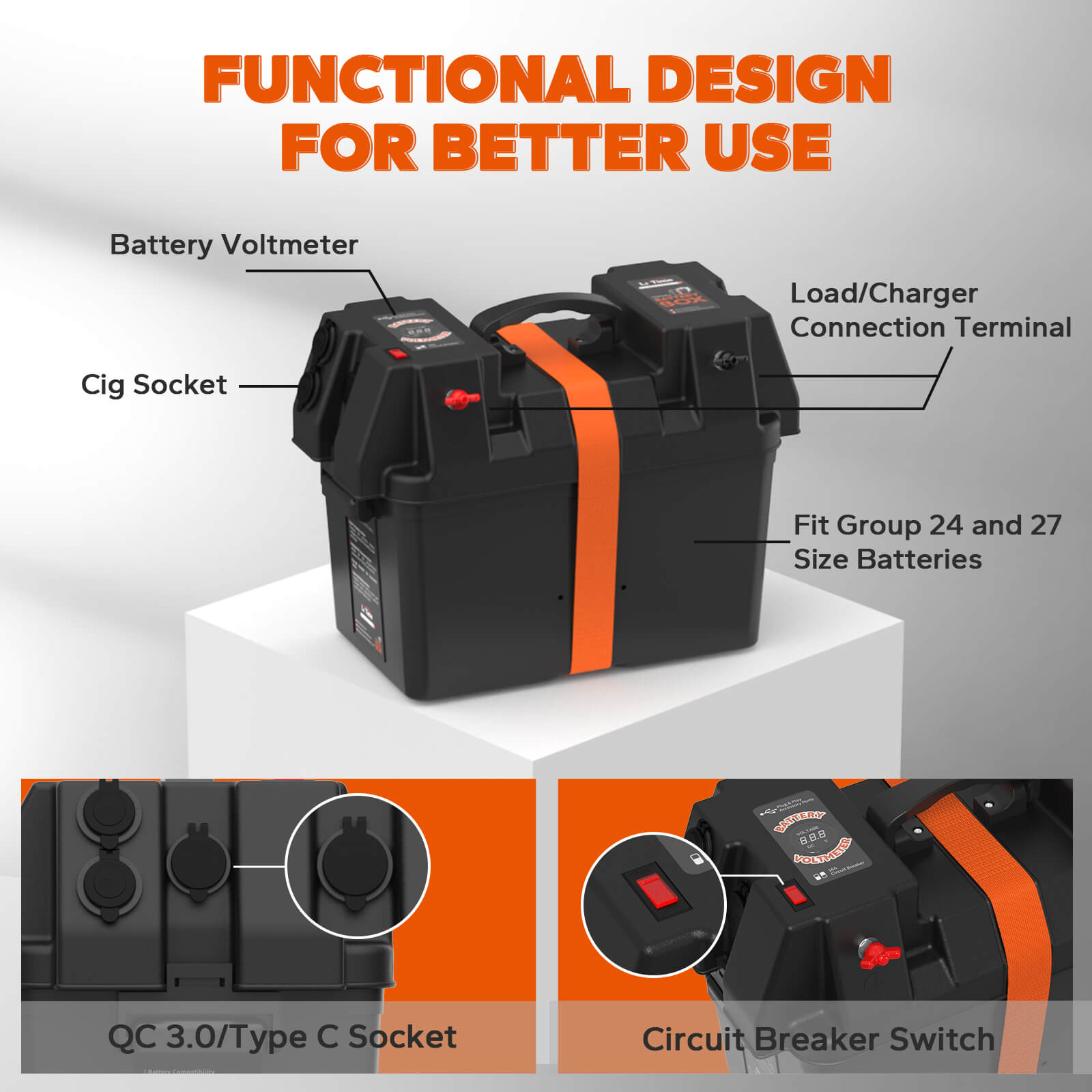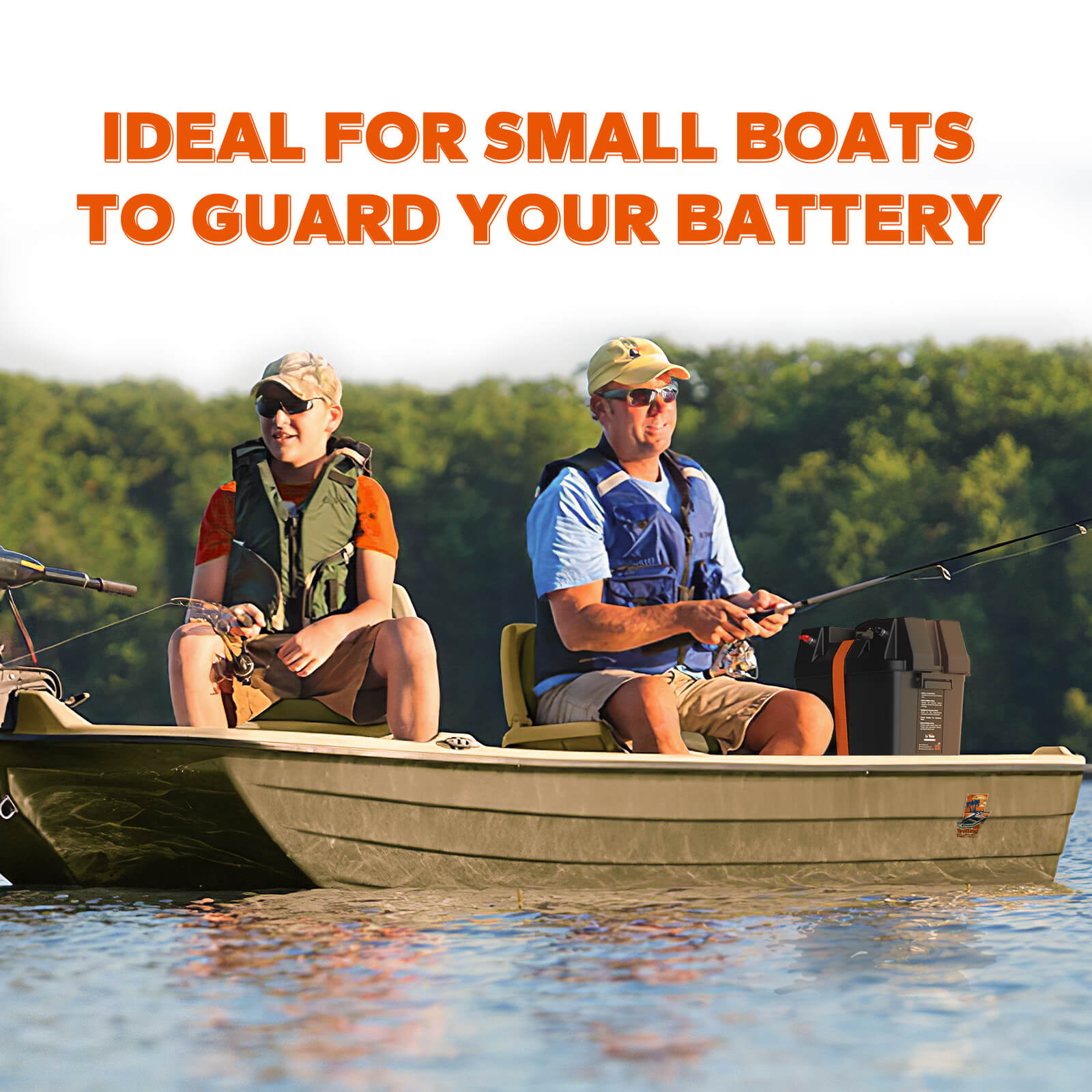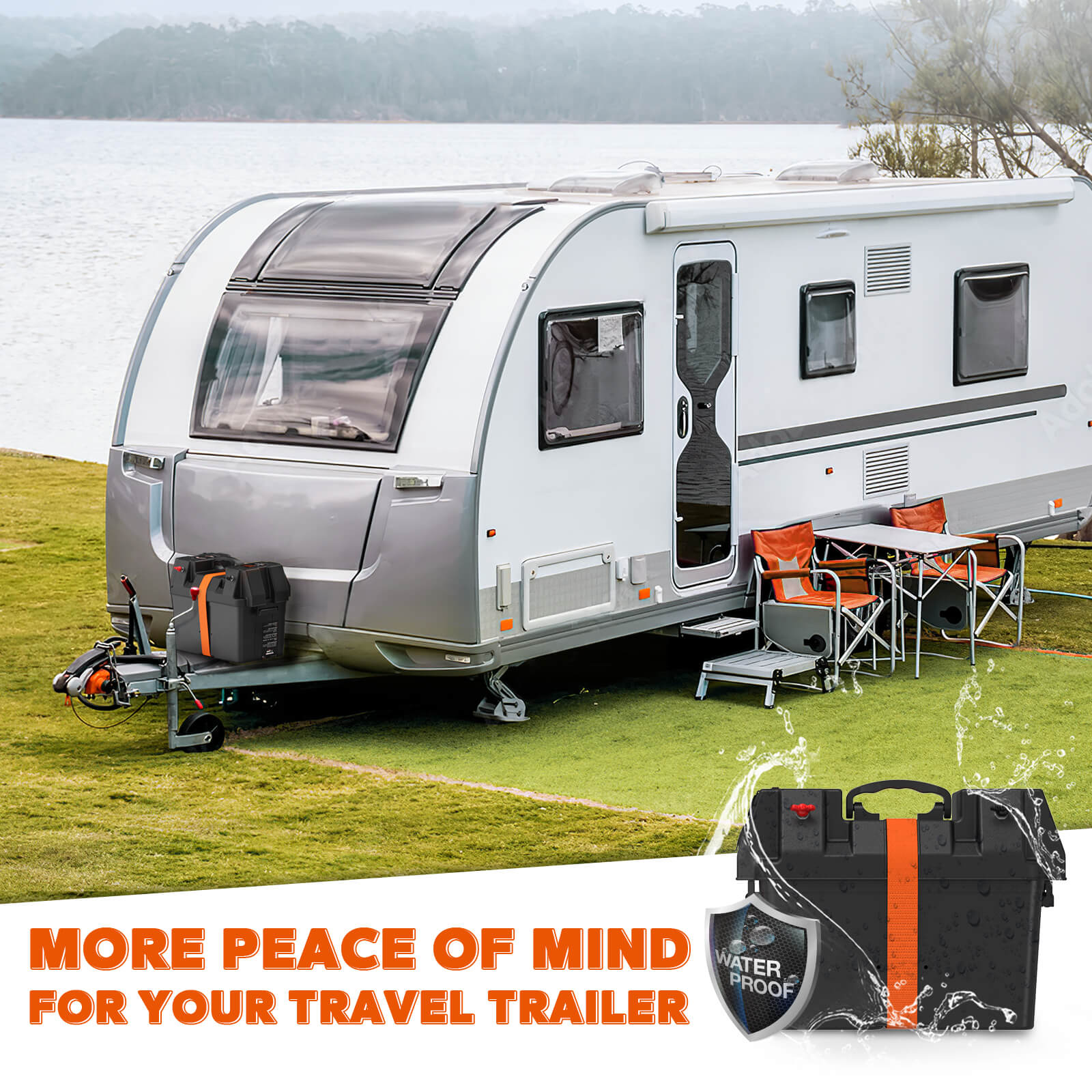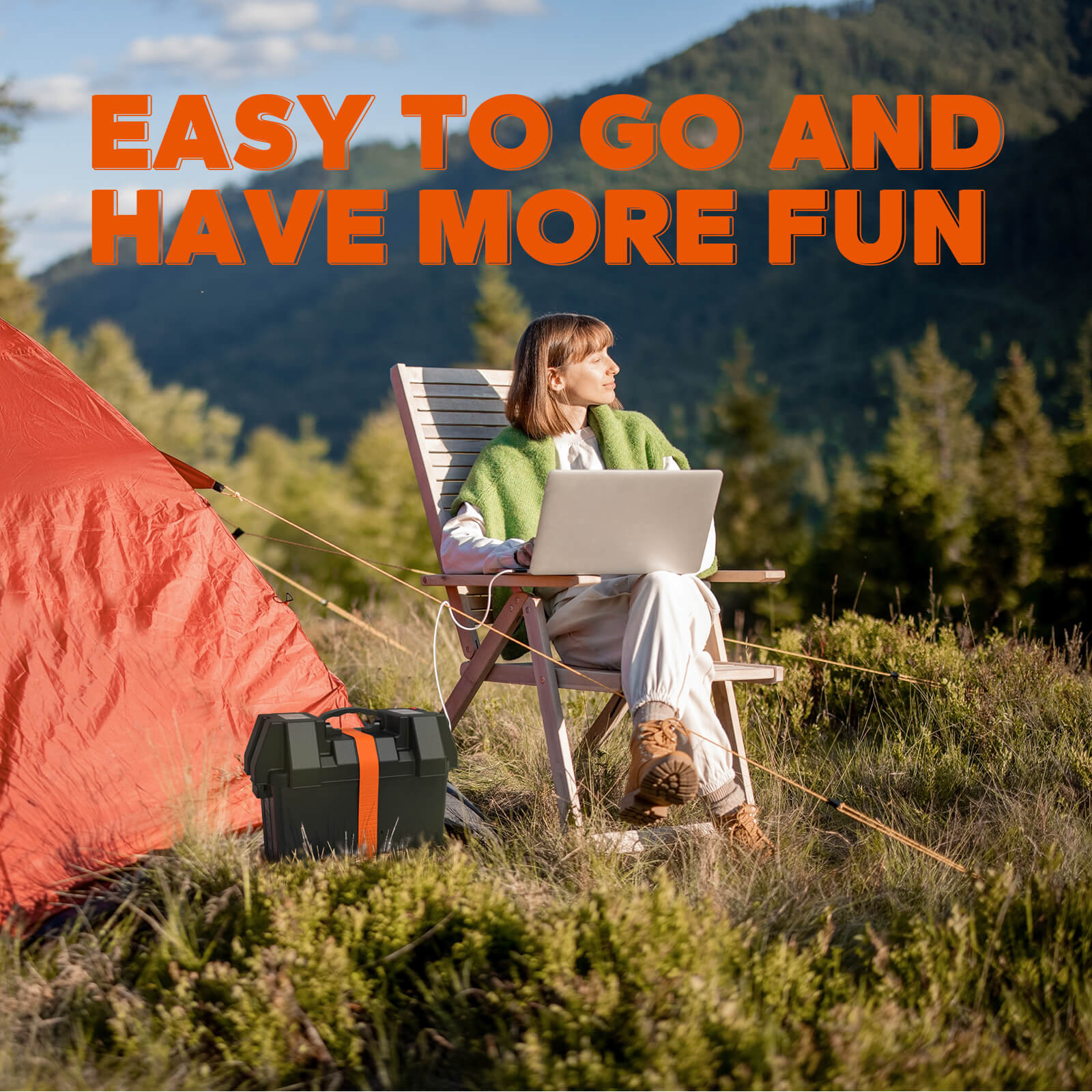 LiTime Portable Battery Box for Marine & RV Use, Built-in Voltmeter, Fits Group 24/27 Size Batteries
Please hurry! Only 45 left in stock
Free Shipping
Free standard shipping on all orders
Estimated to be delivered within 2-5 business days.
1 Year Warranty
Backed up by techical support within 24hrs.
Free Returns
30 Days Hassle Free Returns
LiTime Portable Battery Box for Marine & RV Use, Built-in Voltmeter, Fits Group 24/27 Size Batteries
Frequently Bought Together
Looking for a portable and smart battery box to keep your battery safe and powered no matter where you go? Look no further than LiTime's portable battery box! With lightweight yet sturdy construction, water-resistant design, and ample ventilation, this battery box can withstand battery weights up to 66 lbs and is ideal for boats, RVs, travel trailers, and trolling motors.
Smart Circuit Breaker
The Smart Circuit Breaker on the portable battery box prevents damage to your battery and connected devices by automatically disconnecting the circuit in case of a short circuit or overload.
Multifunction Accessory Ports
Including two 15A cigarette lighter sockets, a QC 3.0 port, and a Type-C port. Whether on-the-go or at home, stay connected and powered up with the versatile charging options of the portable battery box.
Digital Voltmeter
This innovative feature allows you to monitor your battery's real-time voltage and determine when it needs to be charged.
Solid and Sturdy
With unparalleled reliability and long-lasting performance, you can trust that your battery is always safe and secure with the battery protection box.
Versatile Battery Compatibility
LiTime portable battery box is versatile and compatible with multiple battery types, including group 24/27 sizes and Lithium/Gel/Sealed/Flooded types. Ideal for trolling motor batteries and compatible with LiTime 12V 50Ah, 12V 100Ah, 12V 100Ah Mini, 12V 100Ah Self-Heating.
Important Tips for Using the Battery Box
If you notice loose internal terminal screws, use a suitable wrench to tighten them. A loose connection can cause excessive temperature increase in the terminals.
Do not immerse the battery box in water.
Use the battery box in environments with temperatures between -20°C to 45°C / -4F to 113°F.
For frequently shaken environments, use padding materials or foam coming with the battery box package to secure the battery and prevent damage.