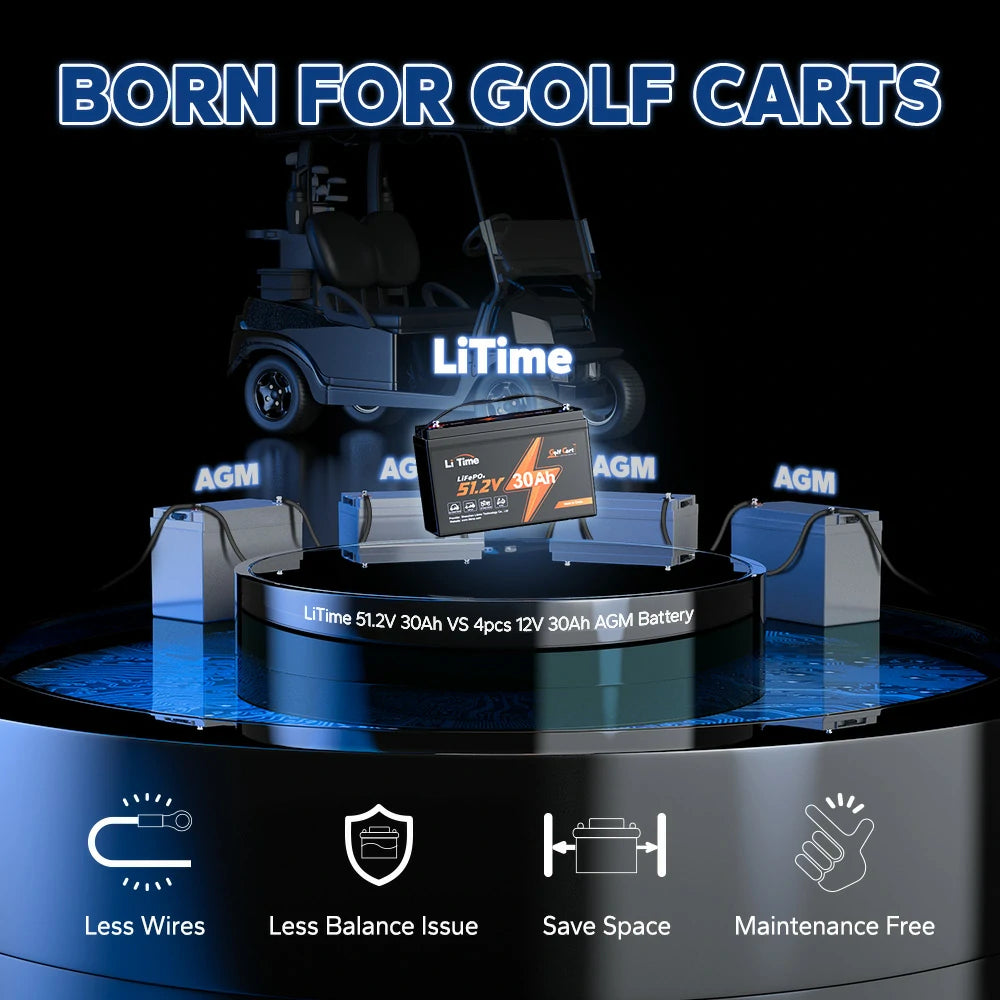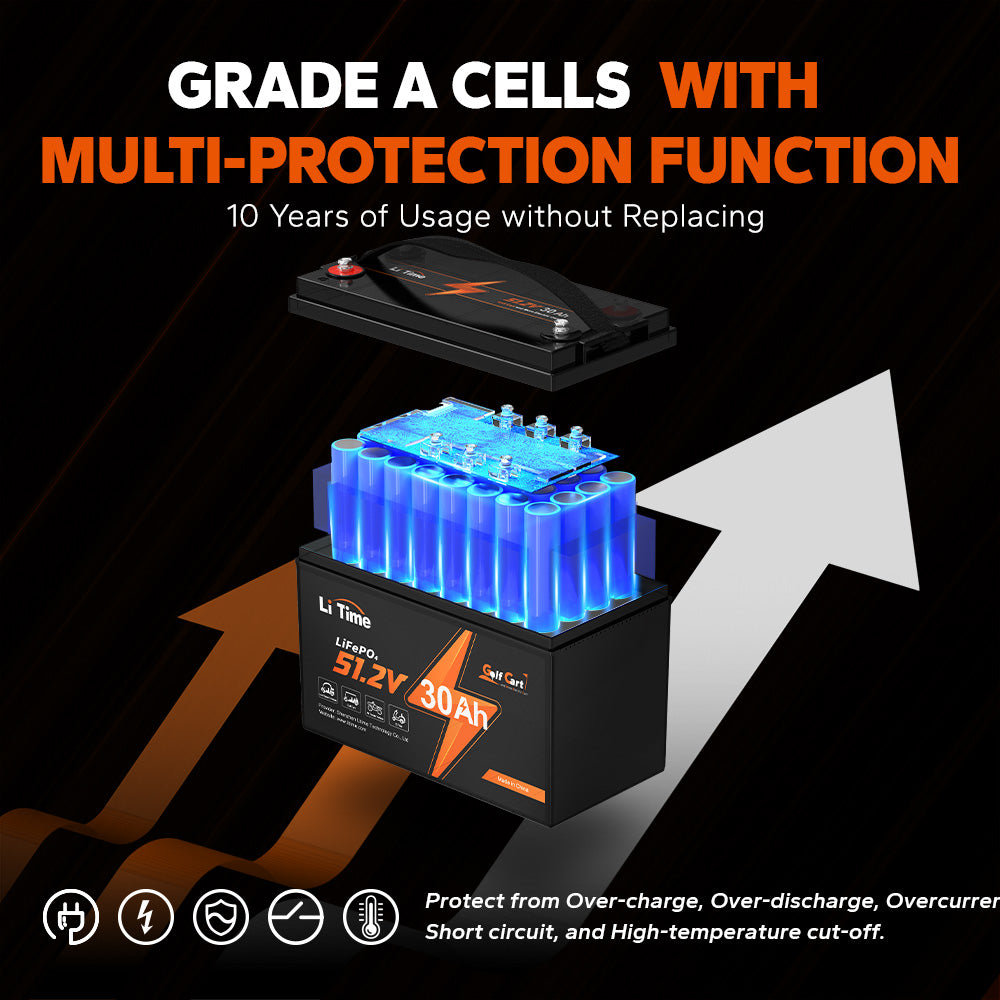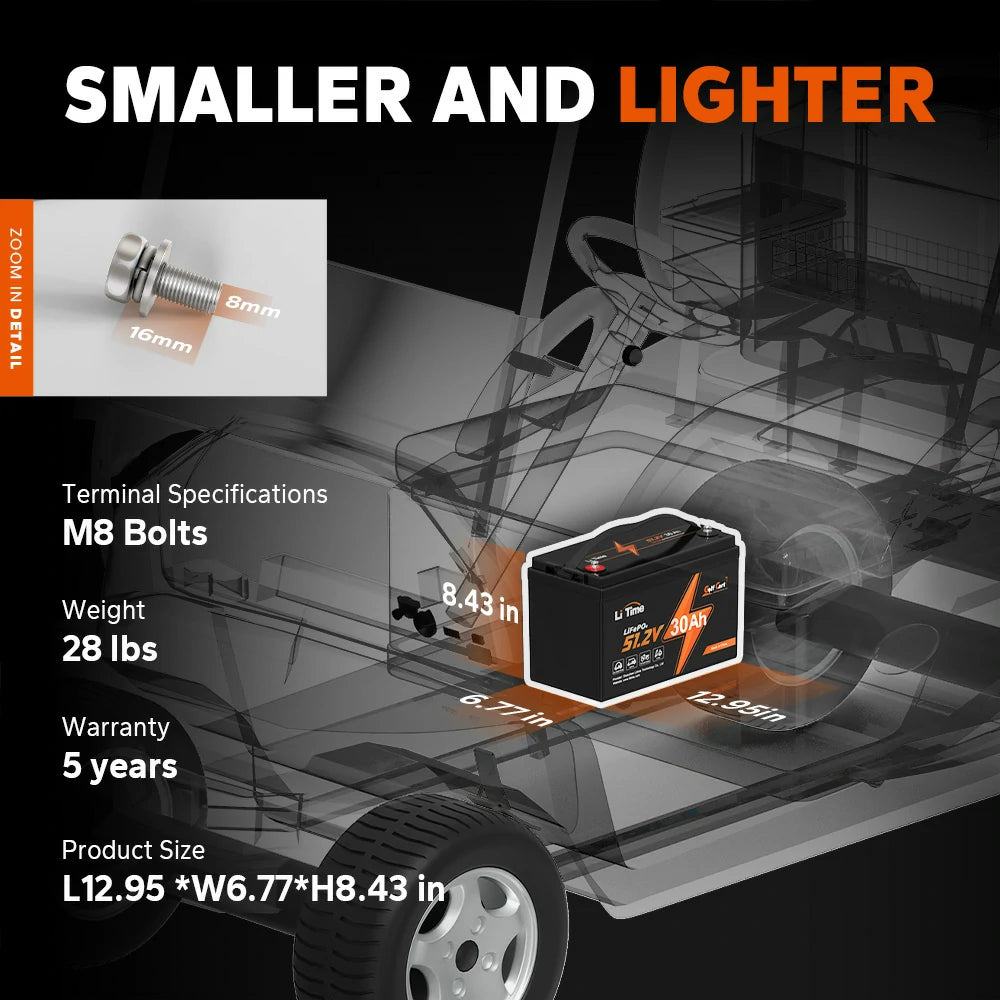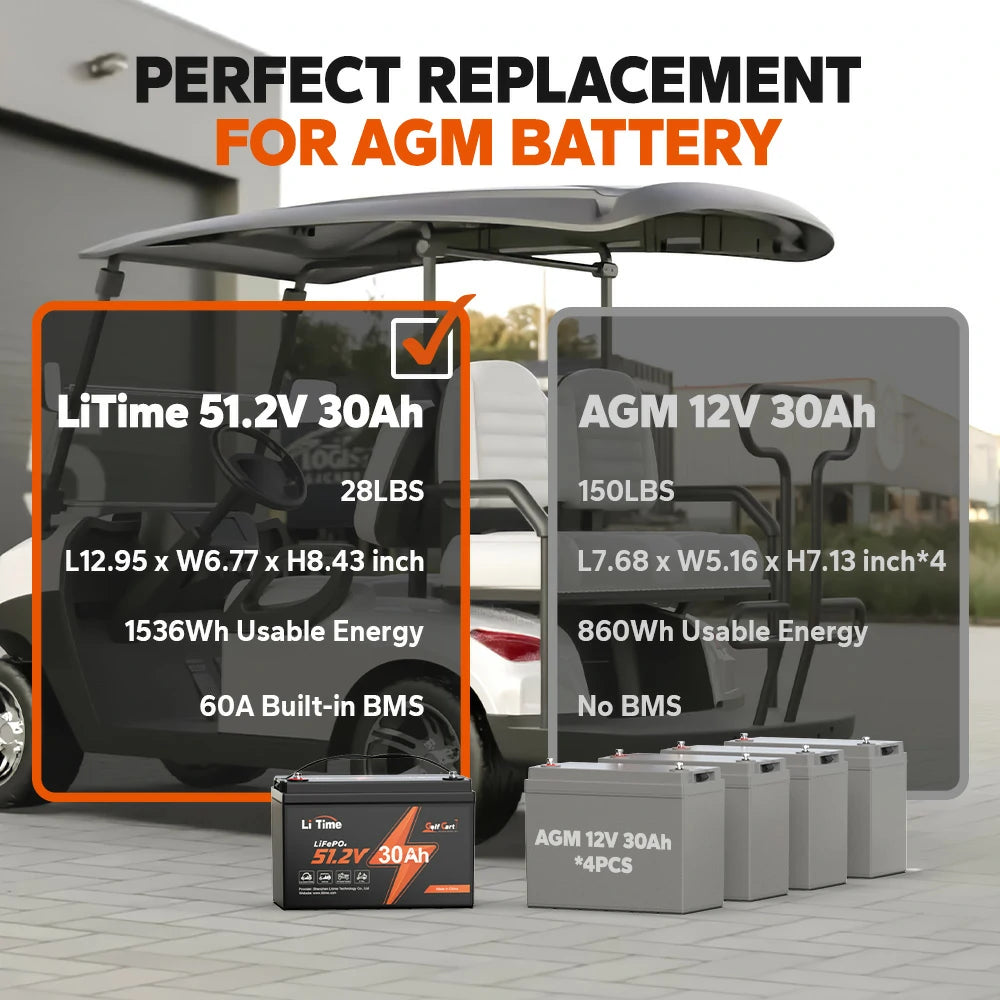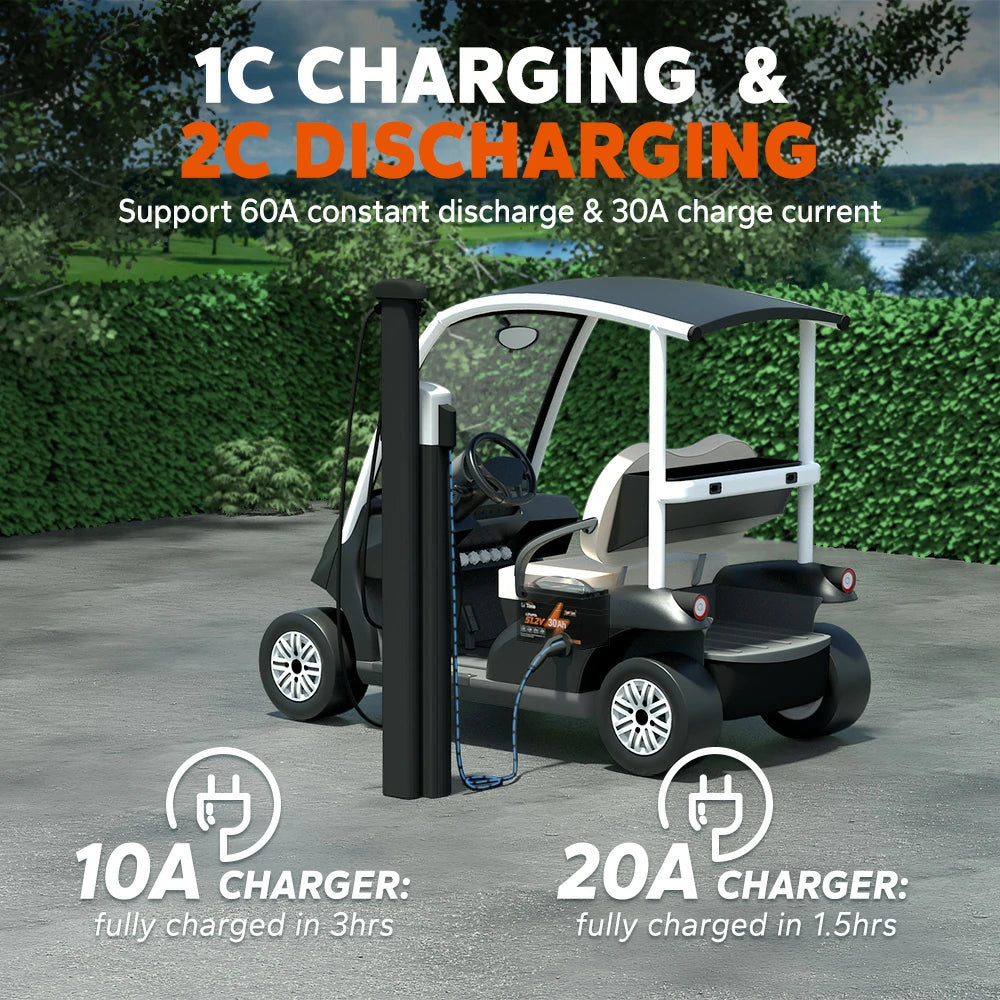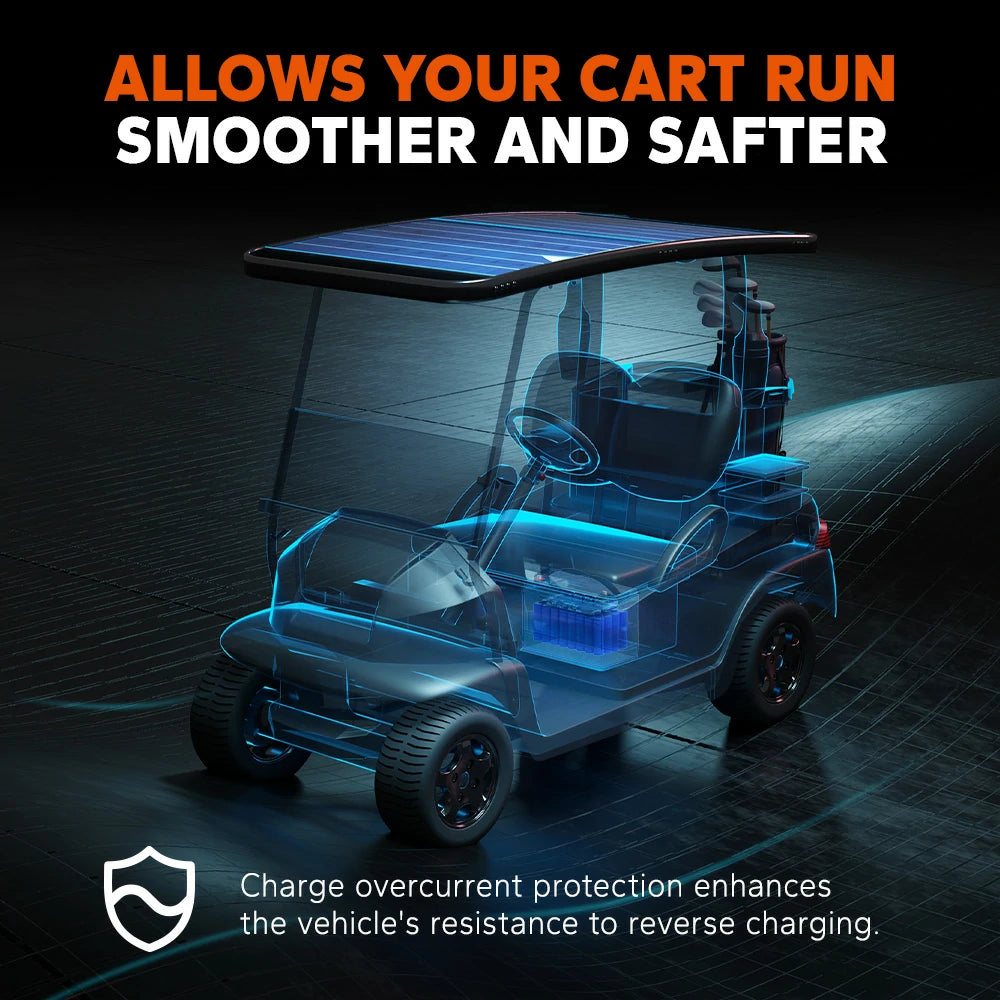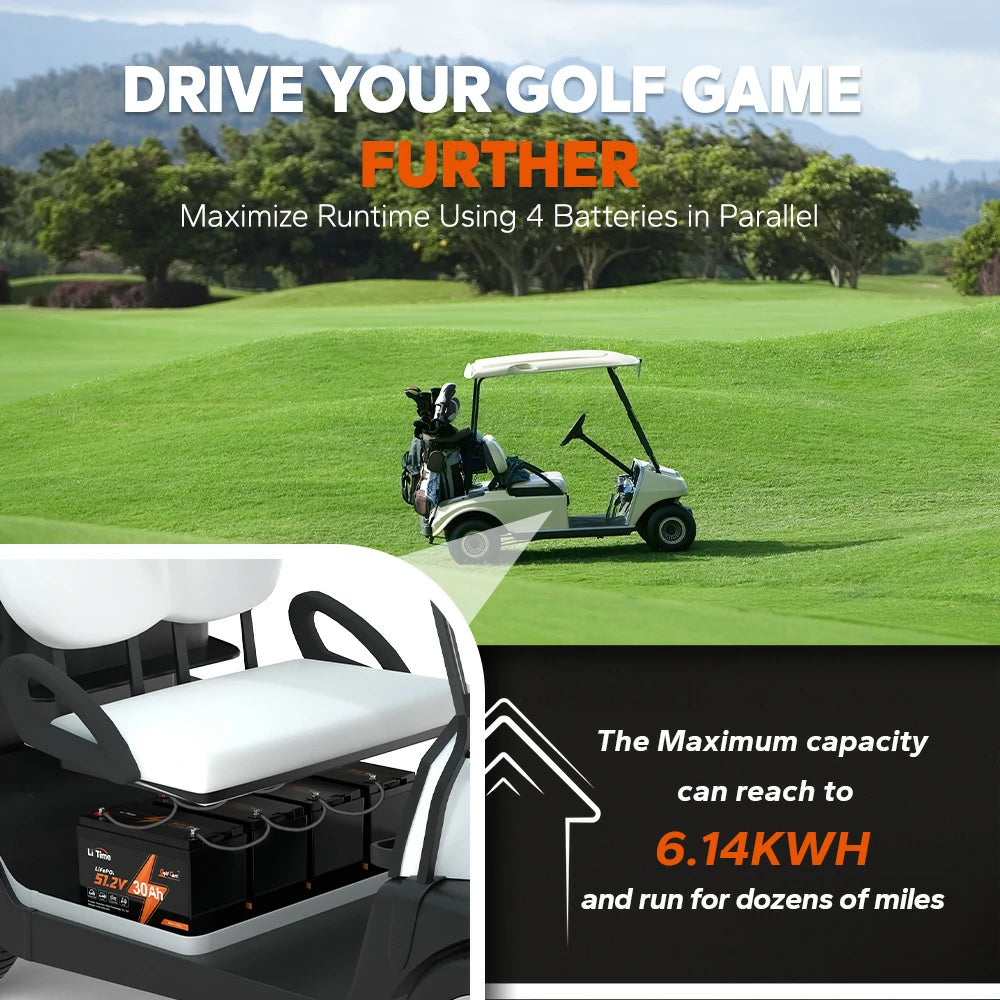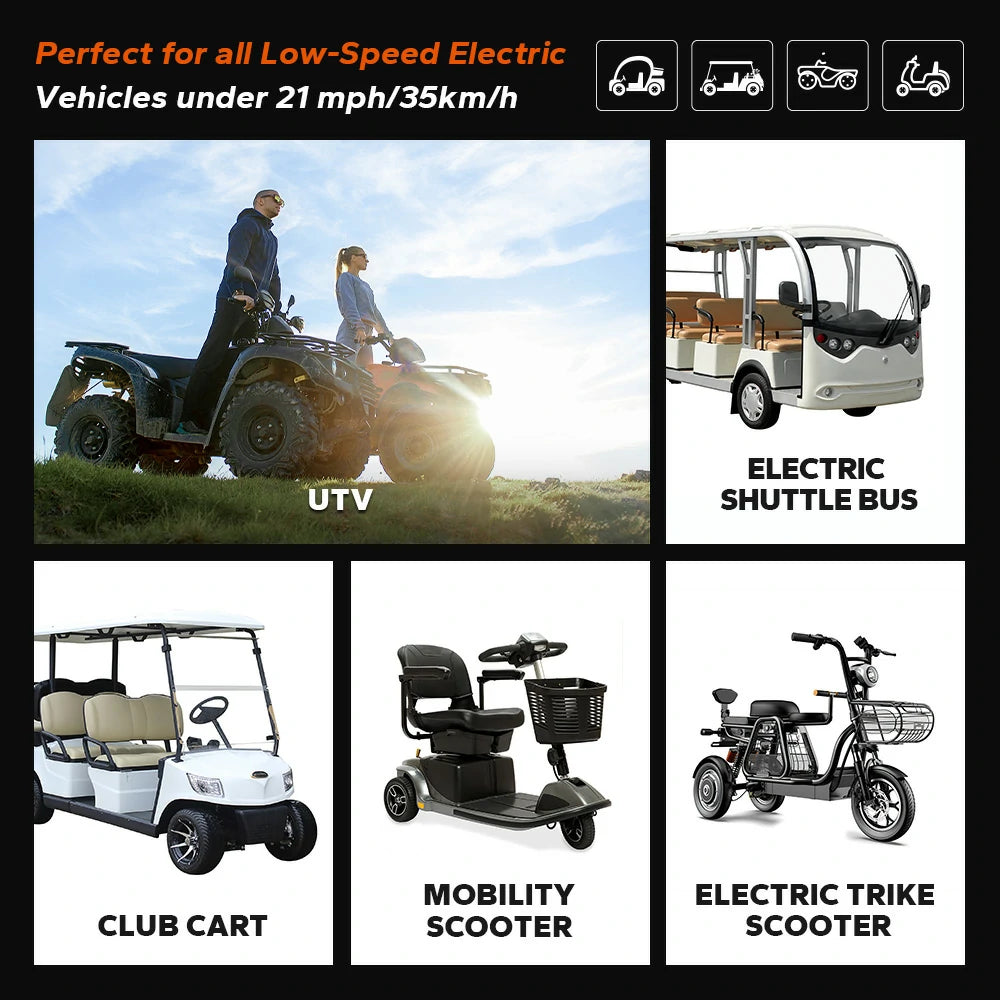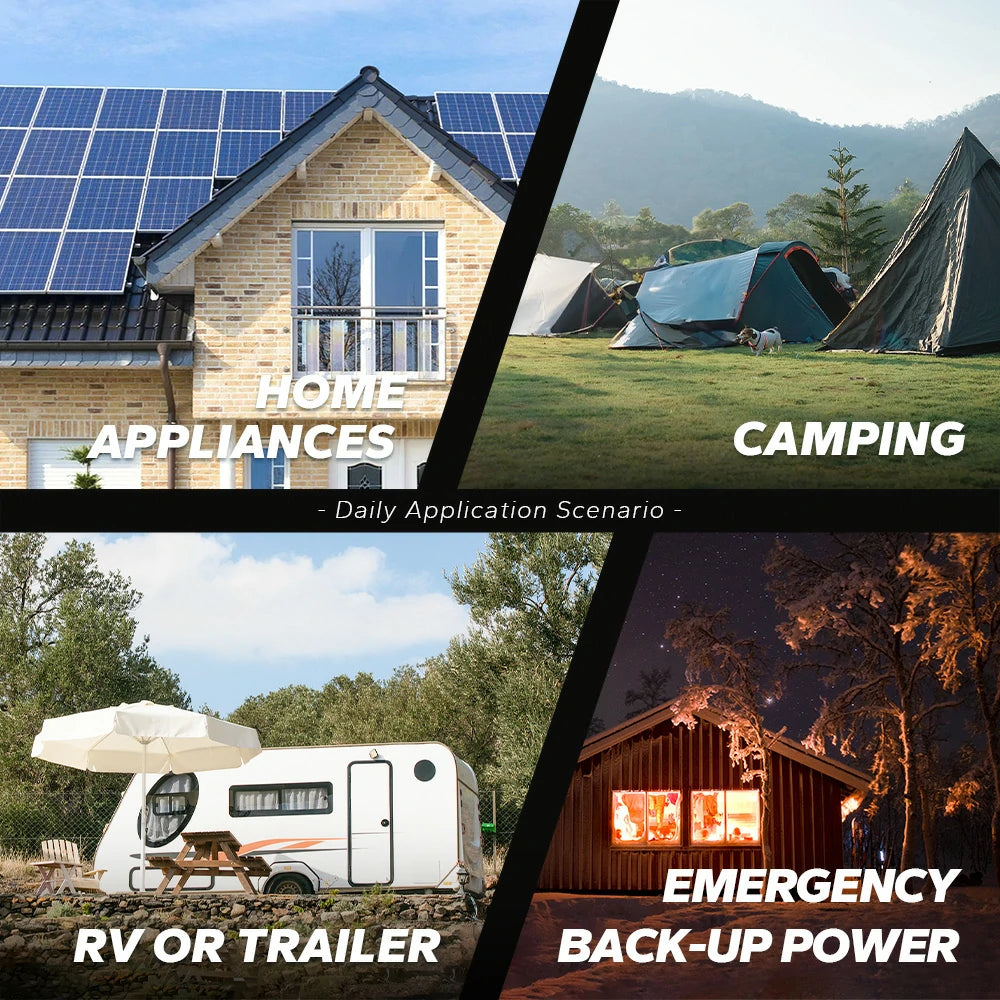 LiTime 51.2V 30Ah Golf Carts LiFePO4 Battery, 60A BMS, 1536Wh Energy
【Born for Golf Cart】 LiTime 51.2V 30Ah golf cart lithium-ion batteries are designed for drop-in replacement of the AGM battery in the club carts. There are fewer wires and connections. With all-around protection, you can run your Golf Cart safely and smoothly. Suitable for golf carts, electric shuttle buses, and all low-speed power vehicles with speeds lower than 21MI/hour (35KM/hour). 【Support 4 batteries in parallel at most: 6.14KWH】 The capacity of the battery system is expandable. You can connect 4pcs of LiTime 51.2V 30Ah golf cart lithium-ion battery in parallel at most to reach 6.14KWH, which can provide an estimated 96-136 miles for your Golf Cart. 【Widely Used Application】LiTime 51.2V 30Ah LiFePO4 battery can be used in electric vehicles, recreational vehicles, golf carts, boathouses, trolling motors, home backup power supplies, etc. The LiFePO4 battery has a flat voltage curve, which means that the voltage does not drop as fast as the lead acid battery. It is better than most lead-acid batteries, which prematurely fail to run the motor because the voltage is too low. 【Professionalism Achieves Quality】 We are dedicated to providing exceptional customer service and professional advice. Our online service team is readily available to assist you and ensure the best possible experience with our products.
Please hurry! Only 30 left in stock
Free Shipping
Free standard shipping on all orders
Estimated to be delivered within 2-5 business days.
5 Years Warranty
Backed up by techical support within 24hrs.
Free Returns
30 Days Hassle Free Returns
Frequently Bought Together
SPECS
BATTERY
Cell Type:
LiFePO4 Prismatic
Cycle Life:
4000 cycles at 100% DOD, 6000 cycles at 80% DOD, 15,000 cycles at 60% DOD
Max. Expansion (Parallel & Series):
4P
Internal Resistance:
≤40mΩ
Certifications:
UL, FCC, CE, RoHS, UN38.3
BMS
Max. Continuous Output Power:
For Golf Cart: 2000W For Energy Storage: 3072W
Max. Continuous Charge Current:
30A
Max. Continuous Discharge Current:
60A
Max. Discharge Current 5 Seconds:
120A
CHARGE
Charge Voltage:
57.6V ± 0.8V
Recommend Charge Current:
6A (0.2C)
TEMPERATURE
Charge Temperature:
0℃ to 50℃ / 32℉ to 122℉
Discharge Temperature:
-20℃ to 60℃ / -4℉ to 140℉
Storage Temperature:
-10℃ to 50℃ / 14℉ to 122℉
Low-Temperature Protection:
N/A
Low-Temperature Charging Protection Auto Recovery:
N/A
SELF-HEATING
Approx. Heating Time:
N/A
OTHERS
Size:
L12.95*W6.77*H8.43inch
Housing Material:
ABS (Flame Retardant Plastic)