【$25 OFF】LiTime 12V 100Ah Mini LiFePO4 Lithium Battery, Upgraded 100A BMS, Max. 1280Wh Energy
Use code: HOBOTECH to save $25. Add to cart and check more amazing auto discounts at checkout.
Limited time offer. Grab it now before the price goes up!
Limited-Time Offers, End in:
151

D
8

H
23

M
0

S
Free Shipping
Free standard shipping on all orders
1-3 business days delivery.
5 Years Warranty
Backed up by techical support within 24hrs.
Free Returns
30 Days Hassle Free Returns
【$25 OFF】LiTime 12V 100Ah Mini LiFePO4 Lithium Battery, Upgraded 100A BMS, Max. 1280Wh Energy
Frequently Bought Together
The LiTime 12V 100Ah Mini is the capacity-leading flagship delivering the highest energy density in LiTime history and even the whole industry. Protected all around by the powerful 1st Gen LiTime BMS, LiTime 12V 100Ah Mini is taken with the latest technology that redefines the size of the LiFePO4 battery!
Mini in Size, Max on Power
10 years of R&D strength sets up the industry benchmark for the new generation of LiFePO4 battery: denser, lighter, smaller, more powerful, and not overpriced! Industry smallest & lightest 12V 100Ah LiFePO4 battery ever, with max 20.48Wh (4P4S) capacity for expansion, ready to power you all up safely and enough on the way or at home.
1st Gen LiTime BMS, 4000+ Life Cycles
The latest LiTime self-developed BMS provides full safety protection for overvoltage, undervoltage, overheating, overcurrent and short circuits, ensuring ultra-reliability and safety of the battery. The upgraded auto-balancing technique improves the battery life by maximizing the capacity of a battery pack with multiple cells in series, backing up that all batteries deliver life cycles from 4000+ (100% DoD) to 15000 cycles ( 60% DoD). That's pretty much 10 years of everyday use.
Expandable 20.48KWh for Every Need
The LiTime 12V 100Ah Mini LiFePO4 battery supports a maximum expansion capacity of 20.48Wh (max 4P4S battery connected in series and parallel to build a 48V(51.2V) 400Ah battery system), so you can have more flexibility in getting a DIY battery system to cover all your needs.
All-New Design, Outside & In
The LiTime first-ever cell layout design leads the way in cutting off the battery size while allowing for compact and precise fitment for battery safety, with no loss in any performance. The matte-finish, heat-resistant, and IP65 waterproof design give the battery a much higher tolerance in extreme applications. Whether you are bumpy on the road or on the water, LiTime 12V 100Ah Mini gives you an ultimate safe experience.
Every Direction Mounted, Even Upside Down
The optimum internal design, compact structure, and overall casting make the 12V 100Ah Mini a rock-solid reliability, backed up by LiTime's rigorous tolerance tests to make the battery the safest ever. This gives you the flexibility to install the battery in any direction right where you need them or where it is best suited for your application, and never get damaged on the bumpy road.
3 Ways to Recharge
With 3 different ways to top up the battery, LiTime gives you a cost-effective renewable energy source to stay powered.
Power Your Life and Discovery
I bought 2 100 watt Mini LiFePO4 batteries
I was very pleased to recieve the batteries so quickly. With a friend I installed both batteries in my modified horse/trailer/workshop. I used to have 4 golf cart batteries - when those went bad I put in 2 car batteries. Even with a 310 watt solar panel the latter system was terrible. The golf cart batts were okay, but very heavy. The new batteries are amazing with the power they provide. I may order 2 more of these batteris for one of my boats - and then maybe 2 more for the other boat. Right now I'm waiting for a 20 amp charger, since I didn't have the foresight to order that with the batts. Thanks for the quick service - I hope the batteries continue to work as they have for the last 2 weeks.
WOW!
I was really surprised by the quality of communication, packaging, what was included with the battery and charger and also the speed at which I received what I ordered! Nicely done LiTime! That was impressive. Now I am going to test this battery in the field as one of 2 auto-switching + solar charging sources of 12V DC power to my Amateur Radio "Go Box" to support local people and parties with emergency communications needs if and "when all else fails." 7 3!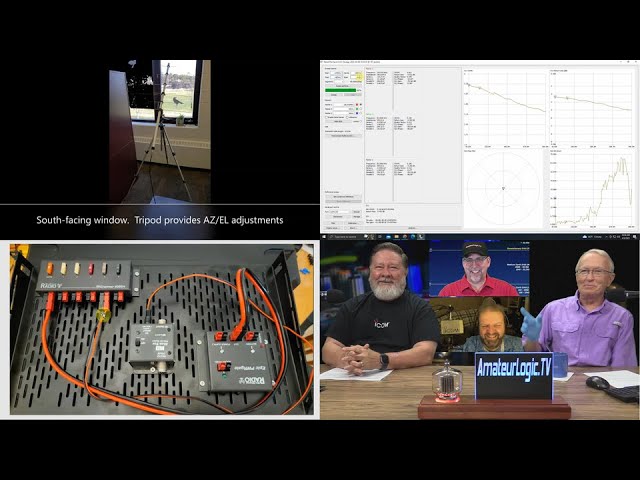 Internet Provider Backup Batteries
Well this is our main backup power we use at over 100 Tower sites. We use to go through AGM and SLA batteries about once every 2 years. LI Time have been great upgrades and should last many many years. I test them on our battery tester, Its a very nice tester that lets me know capacity. They always test out higher AH than what is on the sticker. Example a 100AH will test at 105AH. When i was getting brand new AGM 75AH from other vendors, they would only test at 65 to 70AH. I have had these in the field for over 6 months now and they still test above rated, Example the 50AH in the sun all day and on a float charge tests at 52 AH. All the automatic features for being a smart battery is great, my guys in the field can not mess up. I did a ton of research on different brands for LIPO4, this by far is the best company. I have purchased roughly 50+ LIPO4 in all different versions, 12v 50ah, 12v 100ah, 24v 200ah, and now the minis. I have not had one fail or any issues with any of them. Always great packaged, quick shipping times. I plan to use these guys for many years to come! If your are thinking of getting any kind of new battery for long term storage, look no further. These are the best around.
For a 36v Ultrex
I have only had them out once and they worked as expected. Love the weight savings and also was able to place all three on on side with still a lighter weight than two 31 series lead cell batteries!
Smaller, Lighter
I use LiFePO4 batteries for astrophotography, so smaller and lighter is good, especially for a 100AH battery. Still working on a housing for it, but it will be slimmer and small.