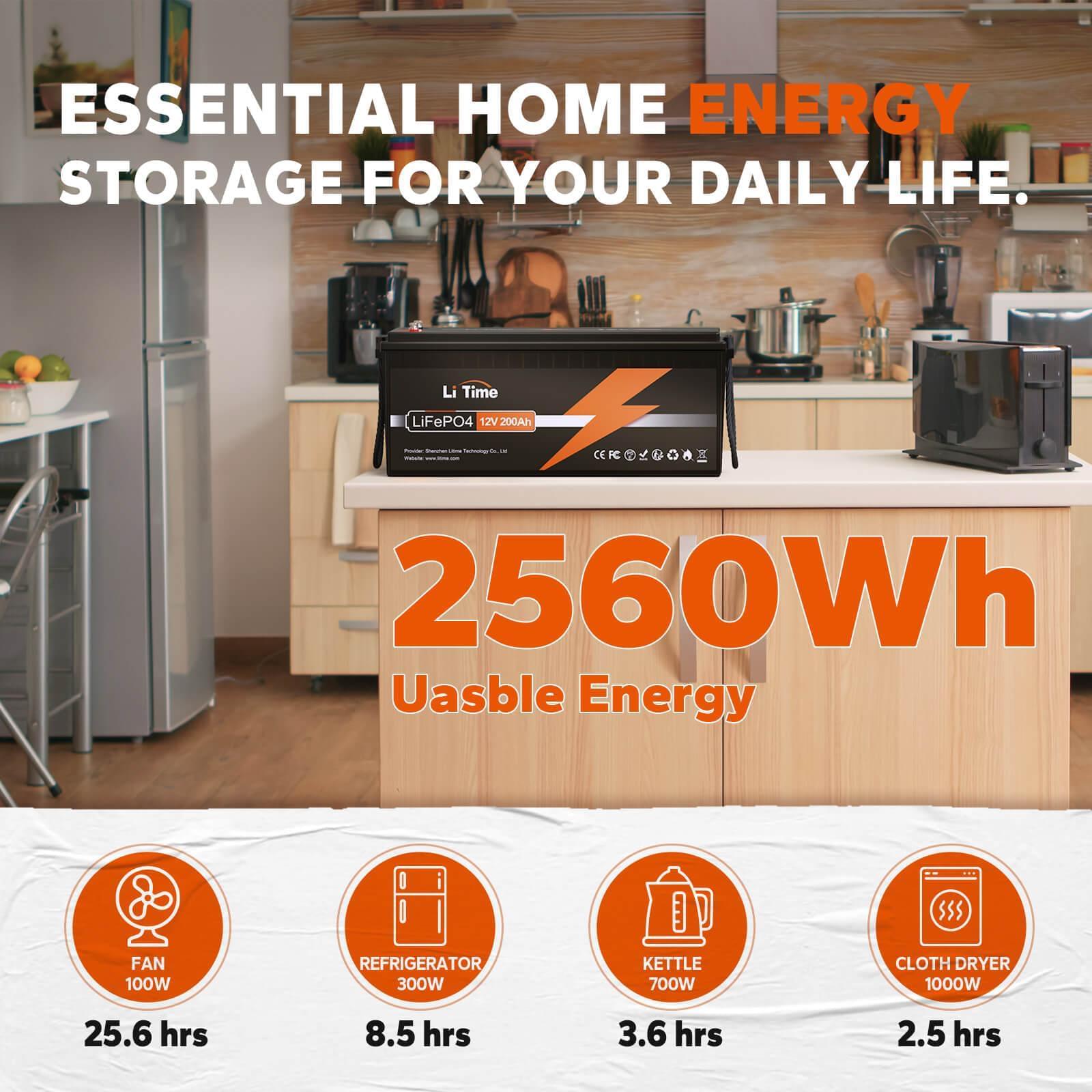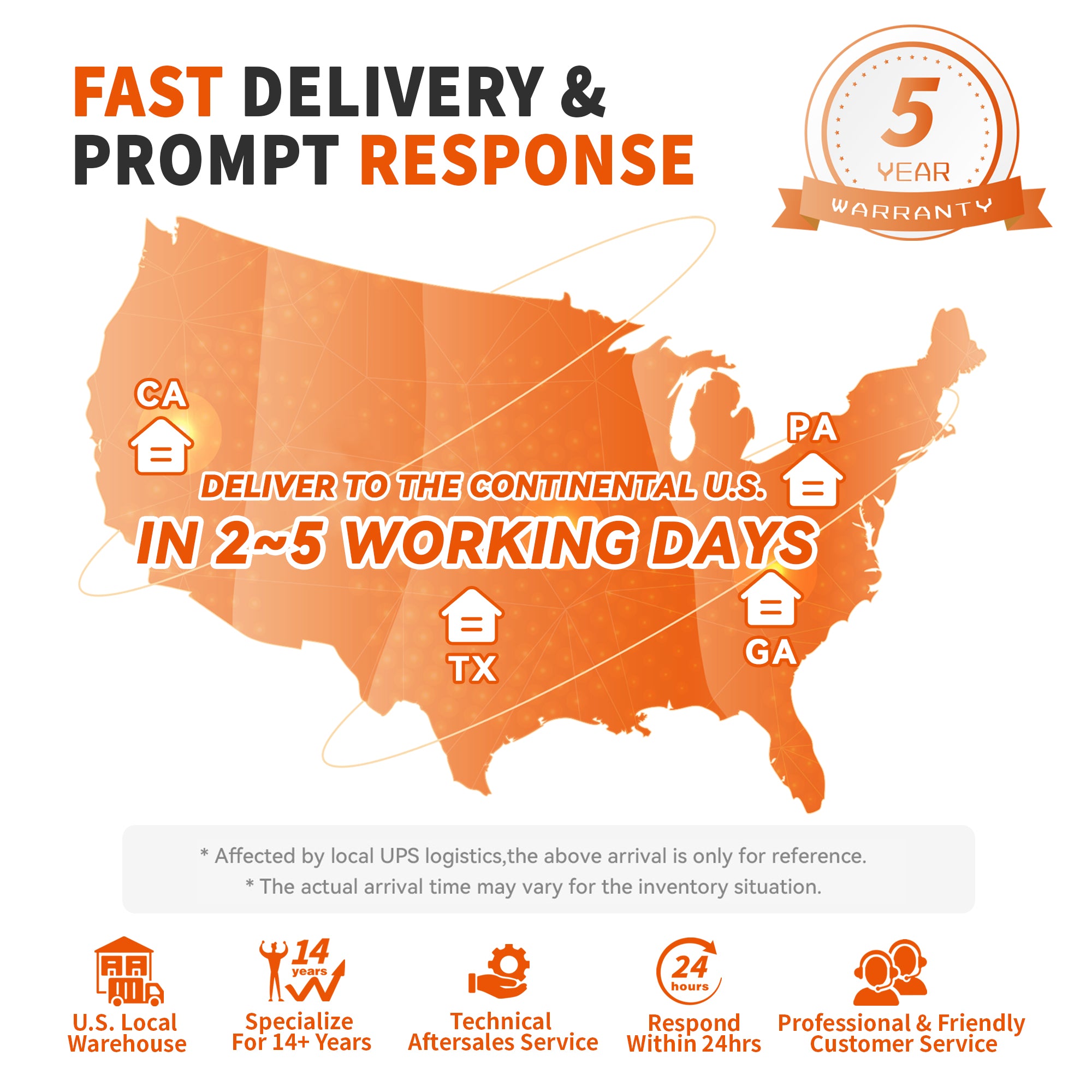 LiTime 12V 200Ah LiFePO4 Lithium Battery, Build-in 100A BMS, 2560Wh Energy
Availability:
48 In Stock
Please hurry! Only 48 left in stock
Free Shipping
Free standard shipping on all orders
Estimated to be delivered within 2-5 business days.
5 Years Warranty
Backed up by technical support within 24hrs.
Free Returns
30 Days Hassle Free Returns
LiTime 12V 200Ah LiFePO4 Lithium Battery, Build-in 100A BMS, 2560Wh Energy
Frequently Bought Together
Recommended Operating Temperature
Charging: 32°F ~ 122°F / 0°C ~ 50°C Discharging: -4°F ~ 140°F / -20°C ~ 60°C Storage: 14°F ~ 122°F / -10°C ~ 50°C
Battery Application
Do not do not use the battery as a starting battery or power battery for electric vehicles or golf carts.
It is suitable for the 12V Trolling Motor within 70lbs thrust.
Recommended Discharging Settings
Under Voltage Warning:11.6V
Under Voltage Recover:12V
Low Voltage Disconnect:10.8V
Low Voltage Reconnect:12.4V
Recommended Charging Settings
Charge/Bulk Voltage:14.4V/14.6V
Absorption Voltage:14.4V/14.6V
Over Voltage Disconnect:15V
Over Voltage Reconnect:14.2V
12 volt 200 ah battery
This is our 4th battery we have purchased from
They are nicely built, come with a good easy to understand manual. Priced well.
The one con, once you change to lithium, there is no going back !
Great Customer support
I have had several questions as to the best practices when installing my solar system. They have always gotten back to me the next day and even gave me a detailed drawing as to how to wire all components. All products have arrived well packed. I will be using LiTime when I am ready to expand my system
We really like the batteries. They charge up fast. We live off grid. We would like to register the batteries for the 5year warranty.thank you very much.
Emergency use.
I built an emergency cart for two battery's and solar power for recharge. Waiting for power outage.